Binance is an exchange that operates in many countries around the globe. Binance has become so popular due to some of the factors such as availability in multiple languages, very neat user interface, and it also enables processing the orders at an extremely high speed. Binance exchange is available only for trading cryptocurrencies, hence, it is not available for any FIAT wired deposits.
Binance currently charges a flat 0.1% fee on each trade. For an exchange that doesn't use a fee schedule, this is one of the lowest fees I've seen. If you pay using their own token (BNB), you currently receive a 50% discount on the trading fee – bringing it down to 0.05%. With this discount, Binance easily has the lowest fees in the industry.
---
Pros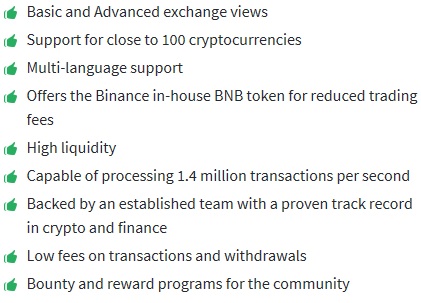 ---
Cons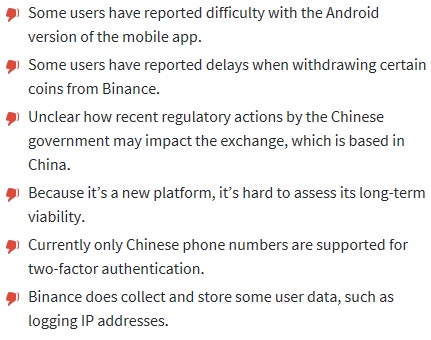 ---
Account Registration Process
You don't have to verify your account for level 1 which is a 2BTC daily withdrawal limit. For level 2 which allows up to 100BTC per day, you need to upload a photo ID and wait till you are approved. There are higher limits still, but you will need to contact them directly to arrange that.
Step I - Visit Binance Website
Make sure you bookmark the page, as there have been many cases of phishing sites that mirror the actual site. As a precaution, you should also examine the URL and look for the "Secure" Certificate to authenticate that this is the original site.

Step II - Click "Register" on the top right corner.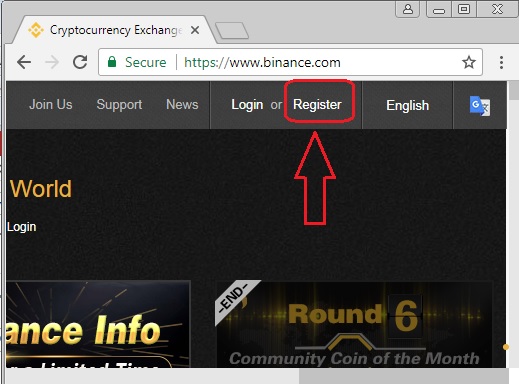 Step III - Input your email address, password (password should have 6 to 20 characters, and include upper and lower case letters and numbers) and captcha, then click "Register".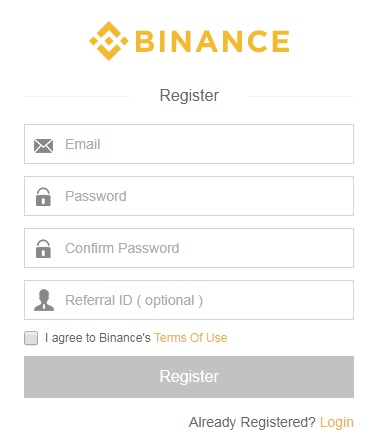 Step IV - Binance will send you a verification email. Please also check your spam folder if you do not receive the email.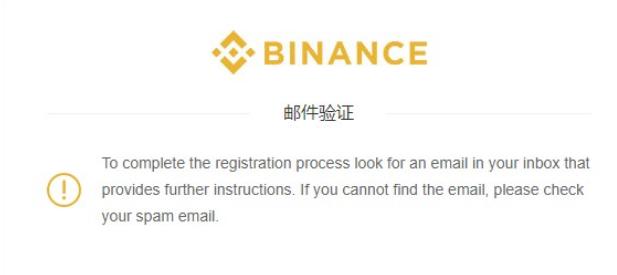 Step V - Click the verification link in the email to complete registration.
Welcome to Binance, your Account is now activated.

---
The Wallet
Check below video to operate Binance Wallet
---
Features

Multi-language support – English, Chinese, Korean, Japanese.

Low trading fee – Only 0.1% trading fee.

High performance – capable of processing 1.4 mil orders/second.

Good support team – Binance support is reachable (rare in crypto space).

All major coins available – BTC, ETH, LTC,XRP,PWR, BNB etc..

GAS distribution for NEO – storing NEO on binance yields GAS too.
---
Payment Methods and Fees

Fee for trading

- 0.1% trading fee -If you have any BNB, we will use BNB to pay for transaction fees as default. A 50% discount will be applied, if you use BNB for transaction fees, which is 0.05%(temporary).

Fee for deposit

- Free

Fee for withdrawal

- Adjusted according to the blockchain conditions regularly.

Visit Binance Site for More info on Fees.
---
Final Verdict
Binance is the world's busiest exchange and has taken the world by storm. They are at the forefront of the entire crypto world. Porsche giveaways, innovative trade engines, and incubator labs where they support blockchain startups—Binance does it all.
They don't just make trading easy, they make it fun and cheap, too. The community loves the low fees, large range of coins, and great support. They also love the detailed trading interface.
Resounding yes from CryptoExchangesReview.com
---
Visit Website