Founded in 2013, CoinSpot is one of Australia's leading exchanges with the largest selection of blockchain assets of any Australian Exchange. CoinSpot prides itself as a leader in the digital currency market and aims to provide superior customer service. CoinSpot has revolutionised the digital currency market by providing a secure platform which aims to break down the technical barriers enabling a greater range of Australians to experience digital currencies. CoinSpot promotes a strong digital currency community with an aim to expand and broaden the acceptance of blockchain assets in an aim to gain greater acceptance in Australia.
CoinSpot provides customers with the largest selection of blockchain assets of any Australian Exchange with easy purchase options and an easy way to store coins for active trading. CoinSpot introduces a wide range of Australians, both beginners and experienced, to digital currencies by providing an easy to use platform that allows anyone to gain entry into the blockchain market.
---
Pros


Immediate AUD deposit.

Two Factor Authentication.

Multi Currency Support.

Ease of Use.
---
Cons

High Fees.

No Credit Card deposit.

3 business days to process withdrawal requests.
---
Account Registration and Verification Process
In total account registration and verification process takes just 1 day now. Steps as below
Step I - Visit CoinSpot Website
Step II - Click on Register and fill your details to create an account.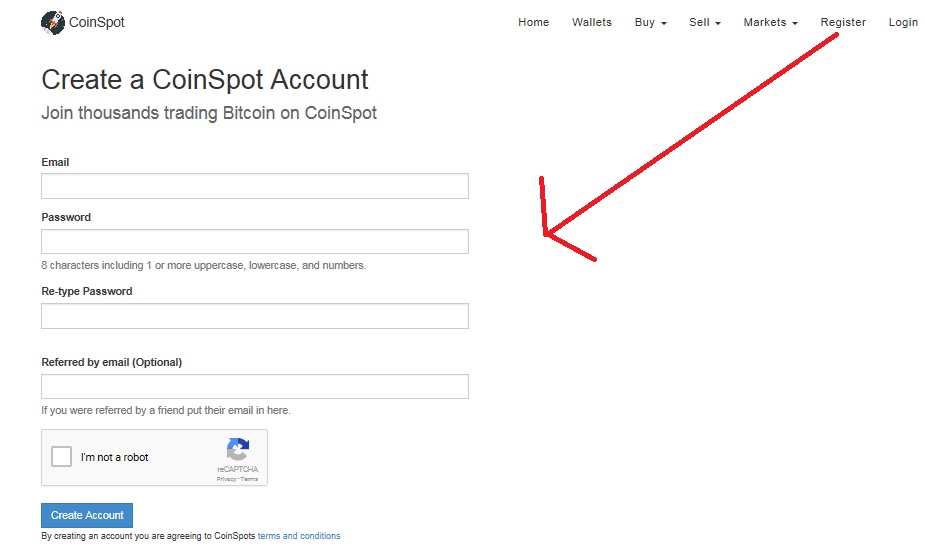 Filling your detalis and clicking on Create Account will take you straight into your coinspot account as shown below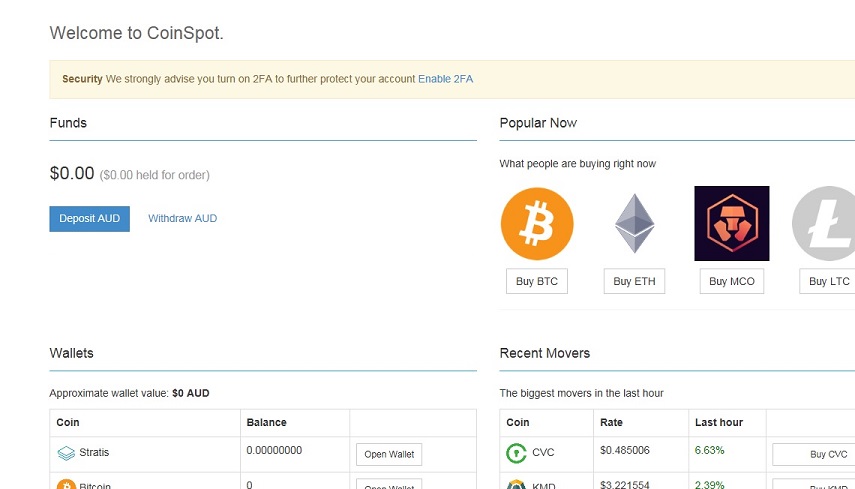 Step III - Click on Account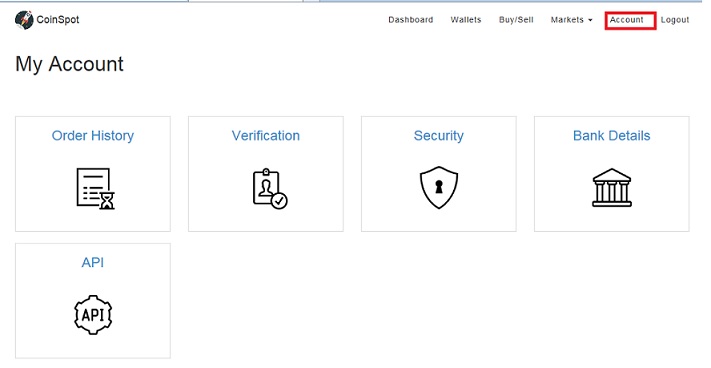 Step IV - Click on Verification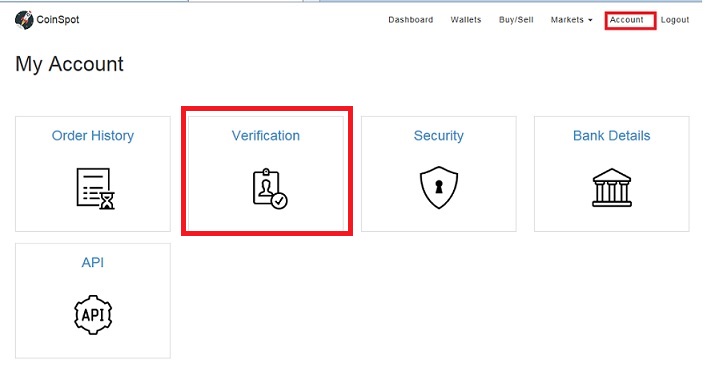 Step V - Clicking on Verification will take you to below page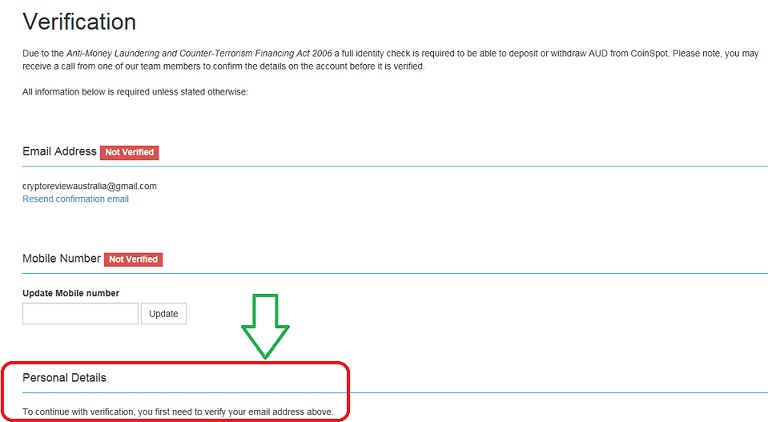 Step VI - Verify your Email Address and Mobile number. Check your Email to verfiy your email address.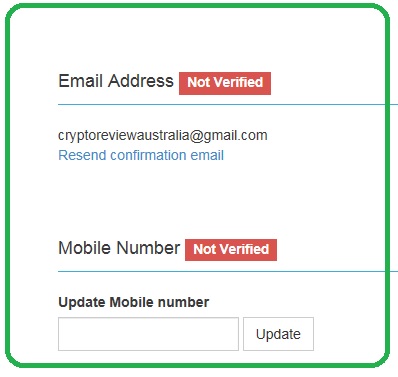 Step VII - Once you verify your email address, you will see more option in same page as shown below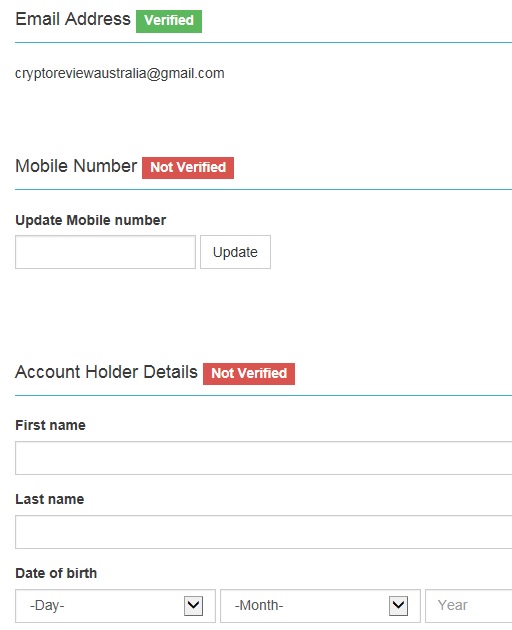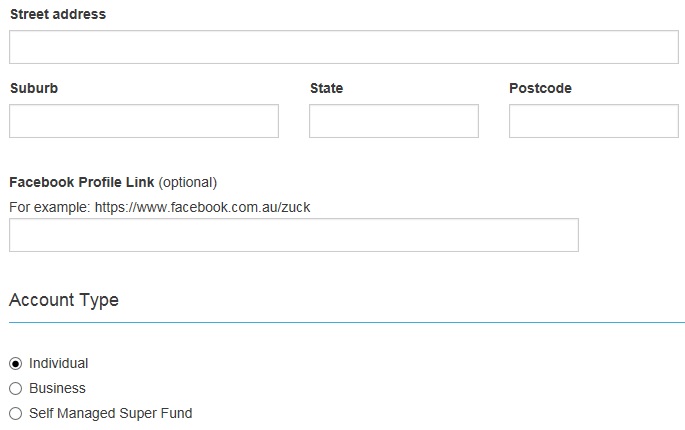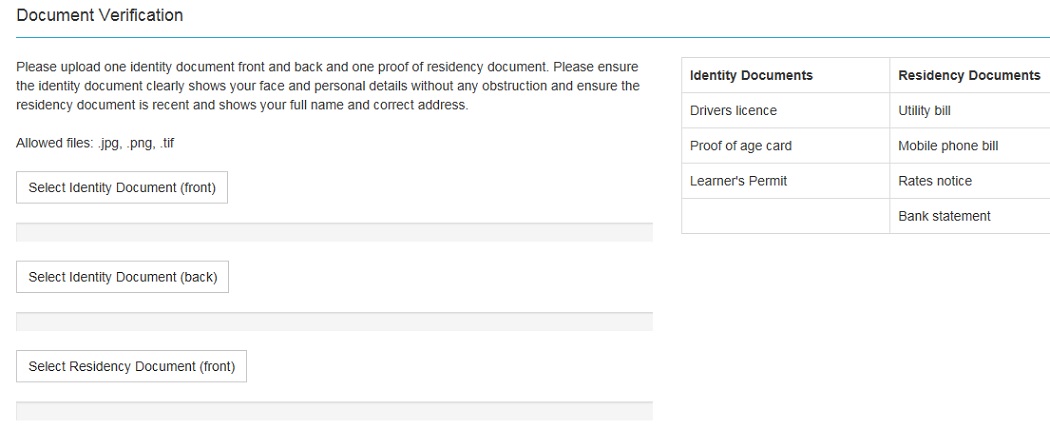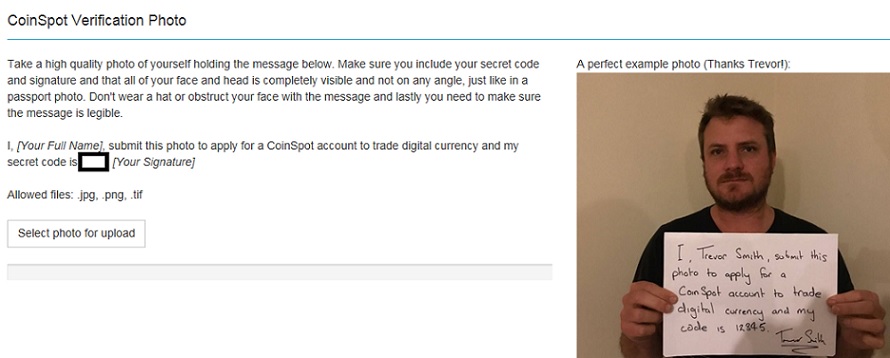 Step VIII - Once you fill in all the needed details and upload required documents, click on Submit for Verification button at the bottom of the page.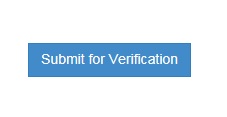 Step IX - Under Account > Security > Enable Two Factor Authentication, here at Cryptoreview we use google authenticator to enable 2FA. Install google authenticator on your ios or android phone.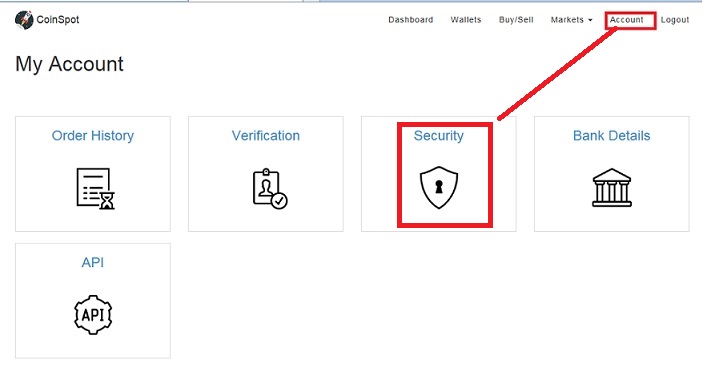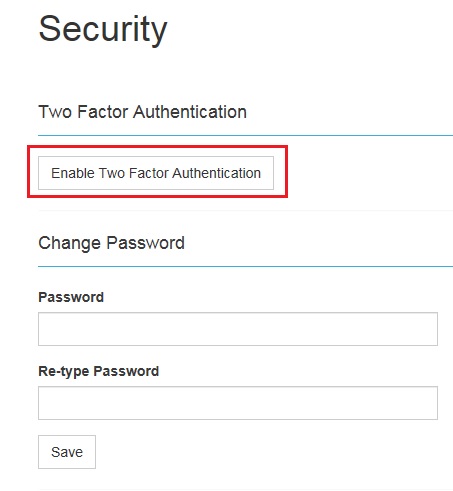 Step VII - Under Account > Bank Details > Fill in your details for amount to be deposited in your bank. Not necessary in the beginning.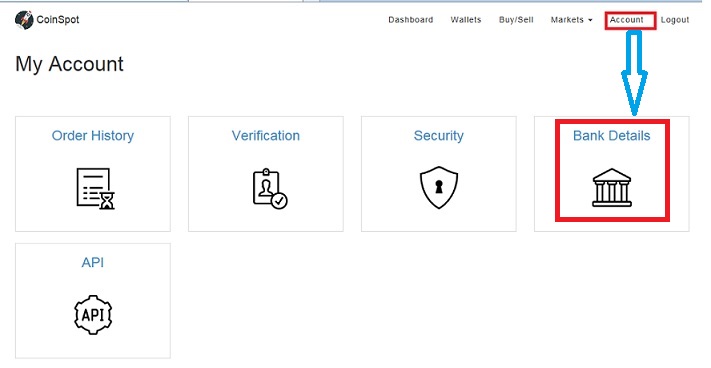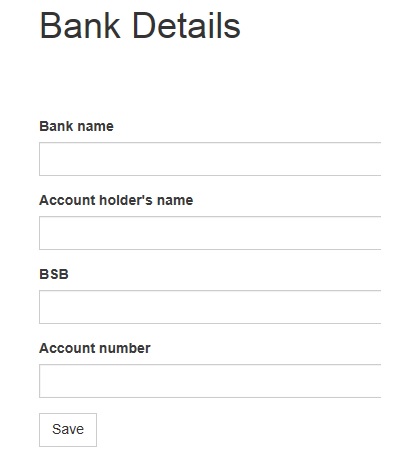 That's it, you are done. Wait for call and verification process, this should take between 2 to 3 business day. Once your account is verified you should be able to start trading and buy your choice of Crypto coins.
Your account has to be verified before you can start depositing AUD to buy coins. Once your account is verified follow below steps to deposit AUD to your Coinspot Account.
Go to Dashboard as shown below.

Click on Deposit AUD as shown below.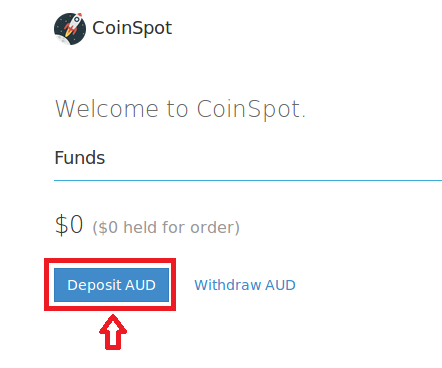 Select POLI as a payment method as shown below.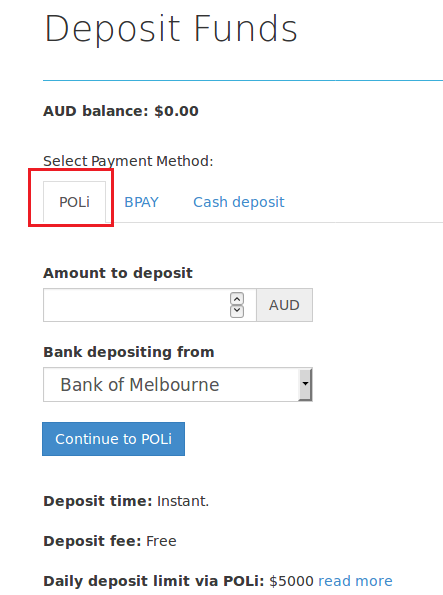 Put the exact amount to be deposited, choose your bank from "Bank depositing from" drop down menu and then click on continue to POLi as shown below.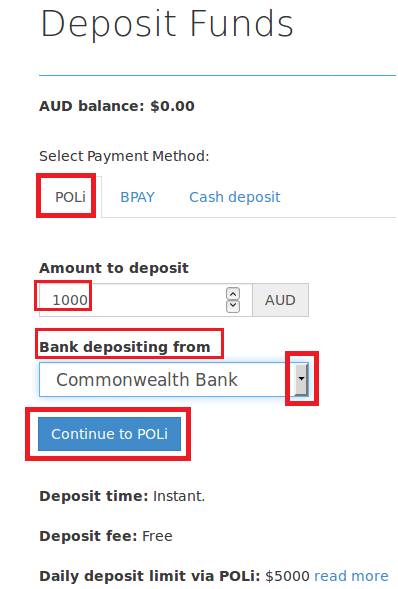 Click on continue on POLi payment page as shown below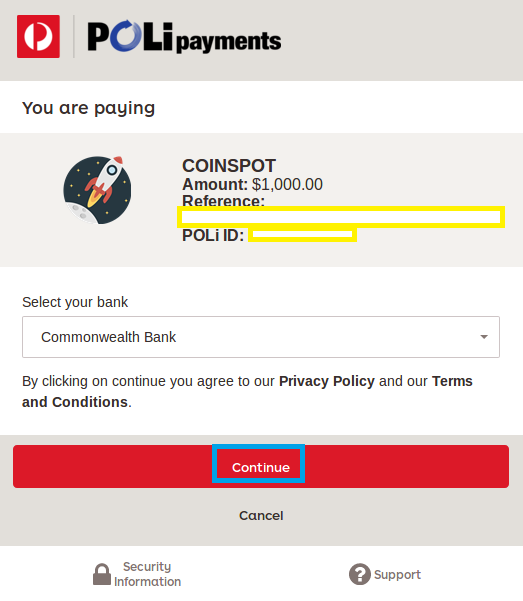 Punch in your bank client number and password and hit login button.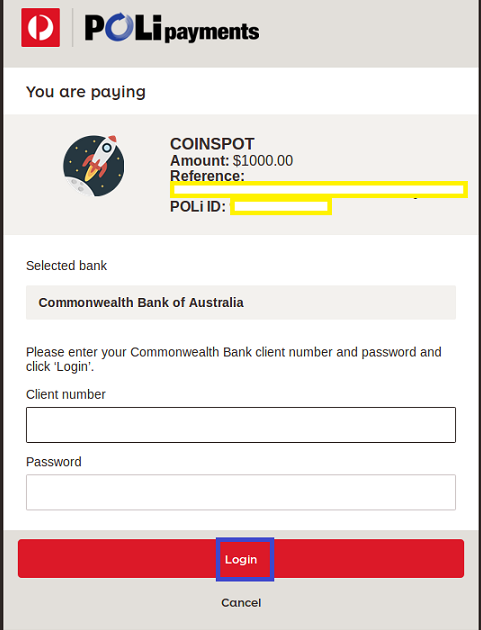 Select the account you wish to transfer money from and click continue.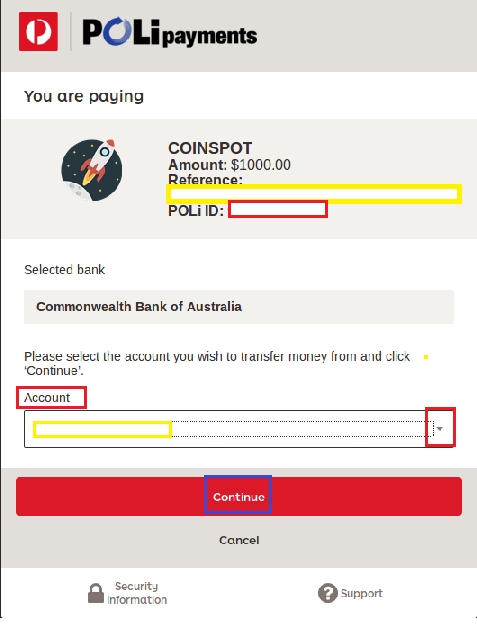 Check your mobile device and punch in netcode and click on confirm.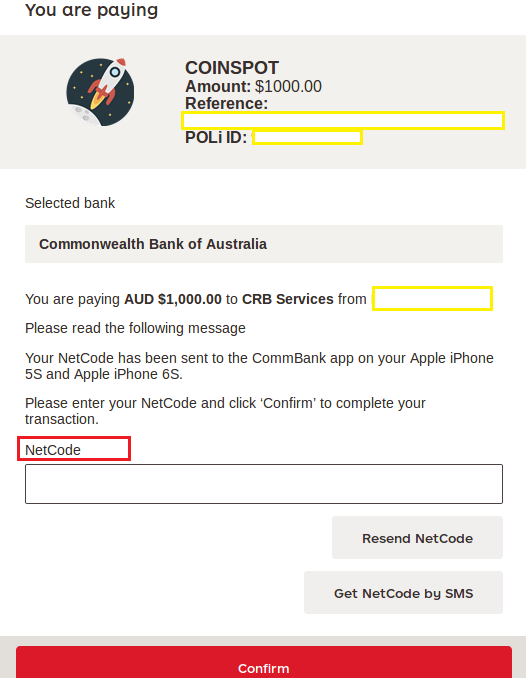 Once you punch in correct netcode you will see receipt as below.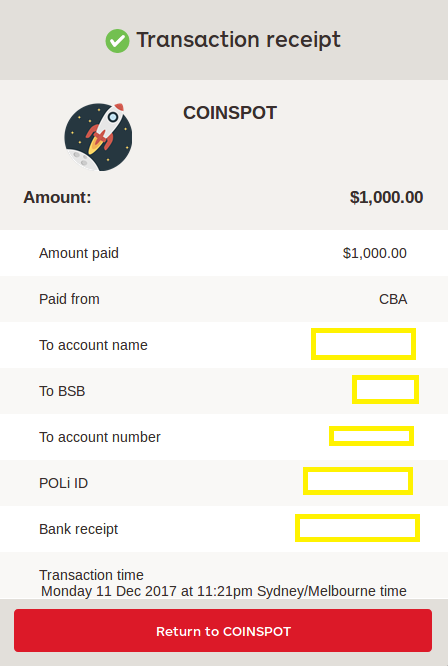 Your AUD amount is now deposited to your coinspot account, you can check your deposited amount by going back to dashboard.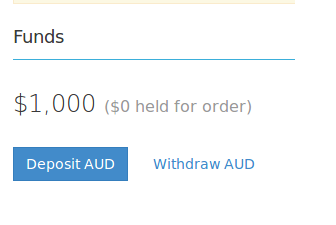 You are now ready to buy your coins.
---
The Wallet
Coinspot is typically an easy to use cryptocurrency wallet. Perhaps that's also one of the major advantages of the wallet; even a novice or a beginner in the cryptocurrency trading world can use the wallet.You can buy a range of about 56 different blockchain assets in this wallet by just choosing the asset you want to buy or sell and clicking a simple button after choosing how much you want to buy or sell.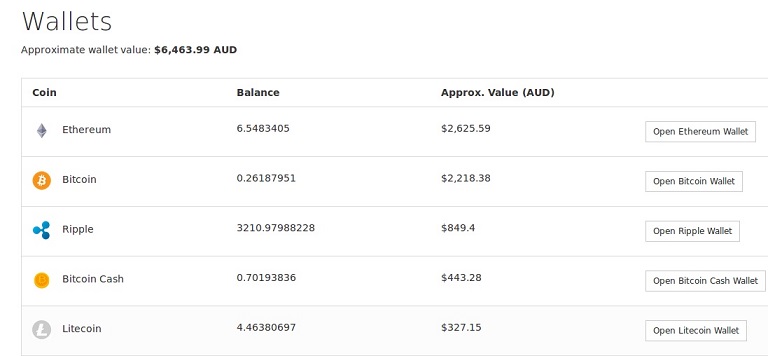 If you are buying or selling against AUD, this can also be selected. As you choose the amount of the selected cryptocurrency you want to trade, the wallet will display the amount required in AUD for the purchase. Simply click buy and pay with the payment mode of your choice.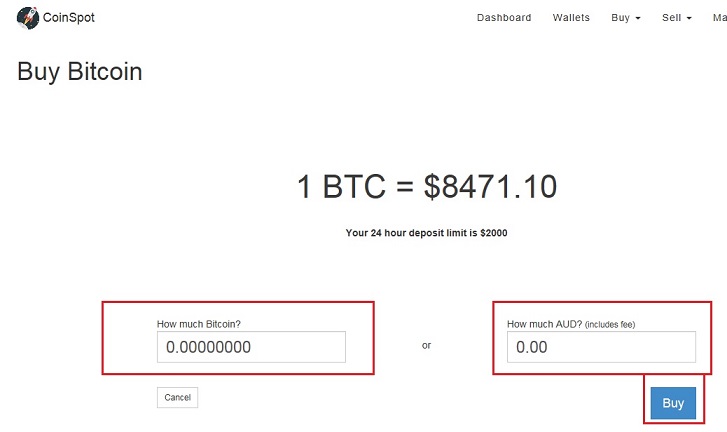 While selling, you have the choice of converting your cryptocurrency to AUD and transferring it to your account. The other choice you have here is to trade against other cryptocurrencies that the wallet supports and you can trade at the market prices in effect at the time of trading. The process is the same as trading with AUD.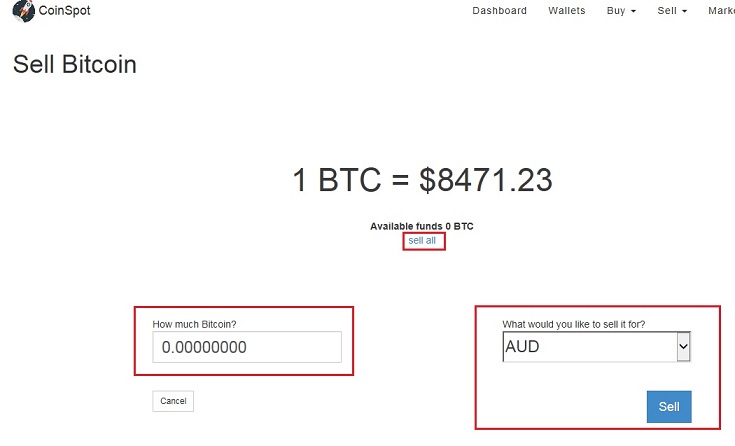 ---
Features

Wide Selection of Cryptocurrencies.

Pegged Order.

Secure.
---
Payment Methods and Fees



---
Final Verdict
If you are in Australia and are wondering whether it may be beneficial for you to use this particular wallet for you cryptocurrency trading, the answer has to be a resounding yes. For the beginner, this place is easy and you can wait for the right time to buy the cryptocurrency of your choice. The same goes for the seasoned trader. Coinspot with office in Melbourne is Australian Exchange for Australian people.
---
Visit Website